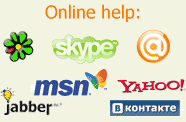 Part
FAQ
What do people give flowers for?
Flowers can be more expensive than words: I love, I miss, forgive me, I congratulate, I remember, I care, I value … There is no feeling which it would be impossible to reflect in flowers! Skills of our florists will help to convey emotions and mood, and our couriers deliver the gift in any corner of the world, and these instants costs so much!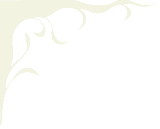 Optimal price and excellent quality

Easy to order flowers - you save time

You always know the status of your order
Flowers delivery Turovskoe by professionals!
Express flowers delivery Turovskoe is available as early as few hours from the time of ordering.
If your dear and beloved person is in another city, you can always make them happy!

Flowers ordering to Turovskoe will take just a few minutes!
Your bouquet will be made directly by our florists in Turovskoe, therefore you can not worry about the quality and freshness of flowers.
SFLowers company, your faithful and reliable assistant, will help to make everyday a holiday!



Ваш букет будет сформирован нашими флористами в Галиче, поэтому Вы можете не переживать за качество и свежесть цветов.

Мы гарантируем качество!

Если полученный букет не будет отвечать заявленным требованиям - мы совершенно бесплатно выполним доставку повторно.




Clients says:

Все еще под впечатлением от Вашей работы! Это так здорово, что можно рассчитывать на высочайшее качество доставки и самого букета! Что можно без боязни сделать подарок не только родственникам, но и официальным лицам ! Еще раз спасибо ! К слову, было пожелание , чтобы доставку осуществили ближе к 9, букет привезли в 8.54, в время, которое считается ранним и оплачивается дополнительно,но никакой доплаты не требовали, просто выполнили пожелание на 100%!