Flowers news
Sign up for the newsletter now and get bonus
500 rubles
Be the first to know about discounts!
Part
FAQ
There is not such composition on your site which I would like to order. What should I do?
You have the possibility to make the individual order, having passed under corresponding reference in the menu of our shop Internet. After order reception the florist will consult you on all questions, and you will create really exclusive gift together.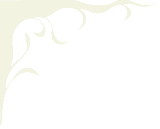 Welcome to the world of flowers, in a world of magic of nature!



This mysterious and unique world has always been close to people, and it is around us today. Touch the World of flowers and plants and make it part of your life. Indeed, the unique ability of flowers to attract us with its unique shape, flavor, color and original texture, beauty and harmony inherent in every flower. How hard to imagine our life without flowers! What else could decorate our weekdays and holidays, however, these charming creations of nature? Each with its own character, each speaking its own unique language, but we can understand it at some intuitive level, we need only to look - and the words are not needed ...



NEWS OF OUR WORLD



Flowers are very symbolical, that is why we will not concentrate on situations in which you get it. And now we would like to pay steadfast attention to colour and form of the bouquet.

Roses
It is an axiomatic and, perhaps, the most popular sign of attention which has ever been rendered the woman. The rose is classics of feeling, and, you can be assured: the gentleman who has presented it, feeds for you truly knightly feelings. If roses are with long legs and also are laid by "candle", you should know, that he tries to make the impression for you (for some reason man consider: the long rose is better). If the bouquet has the spherical form, try to get accustomed better to the person who presents you a gift, he choses it very attentively and he wants to develop relations in the best way. And if in a bouquet roses of different colours are mixed, for example, yellow and orange or red and white, the feeling aesthetic is not alien to the man - you can entrusted him even a choice of curtains.

Lilies
Lilies are the synonym of ease in all: in relations, in entertainments, in conversation. Do not doubt that you will forget about everything with the person, who gives you lilies. On the other hand, such type of man can seem impressionable natures and a bit superficial, who is not able to "become attached" basically. Well, lilies are not guilty, some cats really walk alone.

Camomiles
- What for?
- Without any occasion!
Camomiles are, probably, the most touching flowers in the world. Probably, there is no such man whom, being the boy, did not tear in the evening on the flowers bed camomiles for the first love. You should know - the feelings of the person who gives the camomiles as are light, as their petals, and in his soul the sun always shines as in the centre of this ingenious flower shines.

Irises
Do you know about the code of the Samurai? Probably know that one of distinctive qualities of the Japanese soldier-single is fidelity. But you precisely do not know, that violet irises are the unique flowers, resolved to the Samurai. Their laconic beauty speaks for itself. The best addition to a bouquet can be unless sedate bow, after all samurai passions reveal basically in fight, instead of love affairs. Try not to offend such person - a bit of love and heat, and it will begin to sparkle all shades of sensuality and attention.

Let's go to buy flowers!